Volleystars is an introductory program for kids in 4th-6th grade to learn and develop at the sport at their own pace.  It is a 12-week season in which the athletes will practice once a week.
This is a great option for the kid that wants to play more than rec volleyball, but the family and/or the child cannot commit to a full travel season just yet.
This program runs September 14th through October 19th!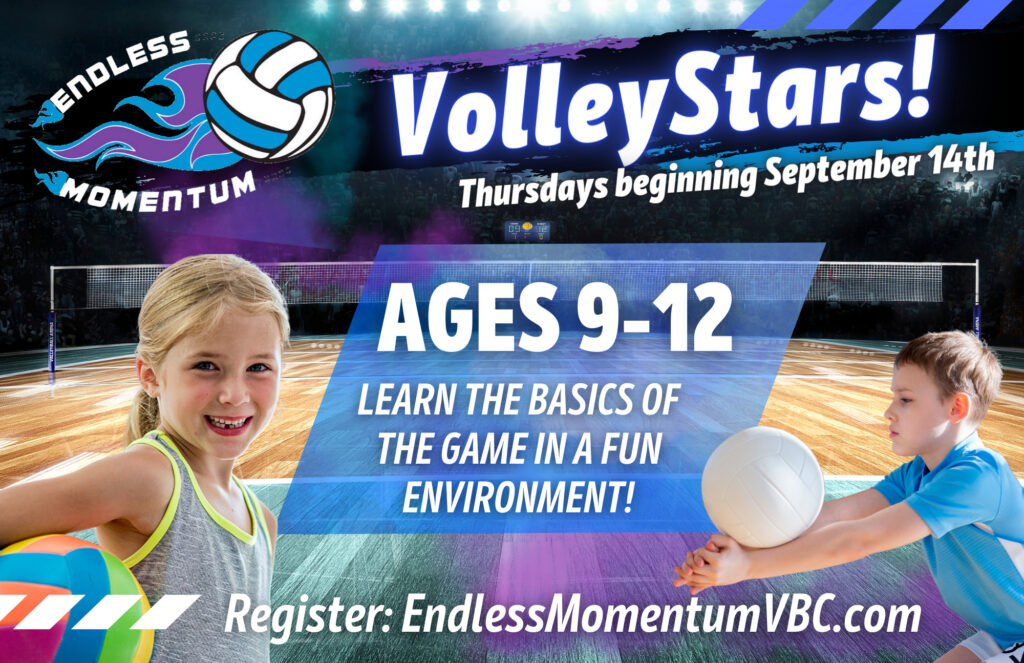 Volleystars Practice Schedule
Endless Momentum VBC Volleystars will practice on Thursdays at Clarks Summit University from 6-7 pm.